K.K. Metals is a privately owned organisation with a very professional structure and approach. Our very well defined organisation structure, and well trained team of dedicated individuals are always available to provide you our expertise and support required for all your forging requirements. Our values promote the culture of 'Total Employee Involvement' and therefore, everyone in the organisation collectively work as a team and try to serve the best of forging industry.
As for everyone, our people make our organisation and all strive to make business exciting, satisfying and more importantly profitable; thereby creating reliability for the customer.

To get more information about our team, please contact us.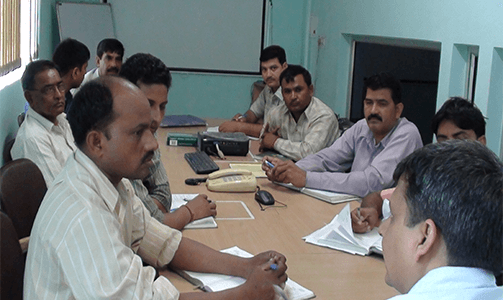 Keeping it short and simple, there are 3 Reasons to choose KK Metals as a preferred partner.
Capable Organisation
Team | Infrastructure | Products | Quality.
Learning Organisation
Skill Development Centre | Culture | Team
Responsible Organisation
Environment | Health and Safety | CSR towards Society.