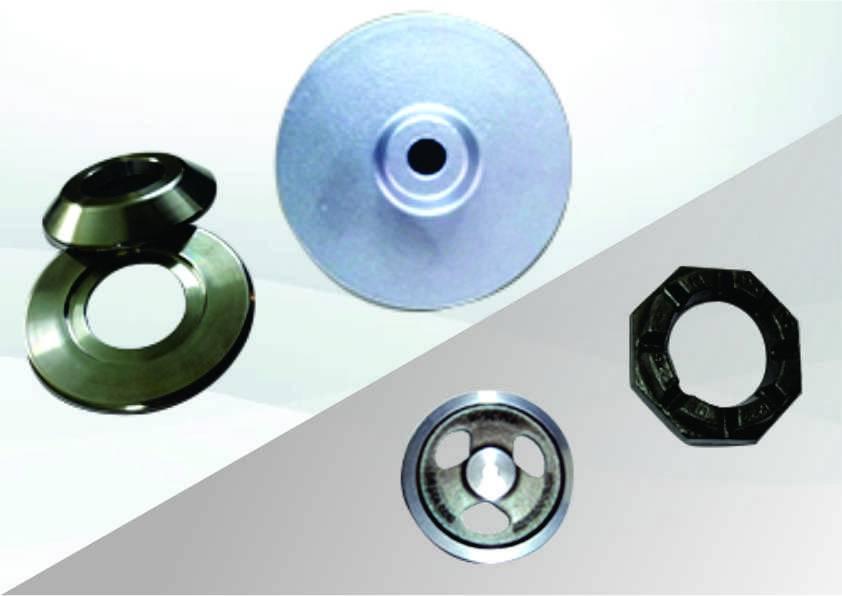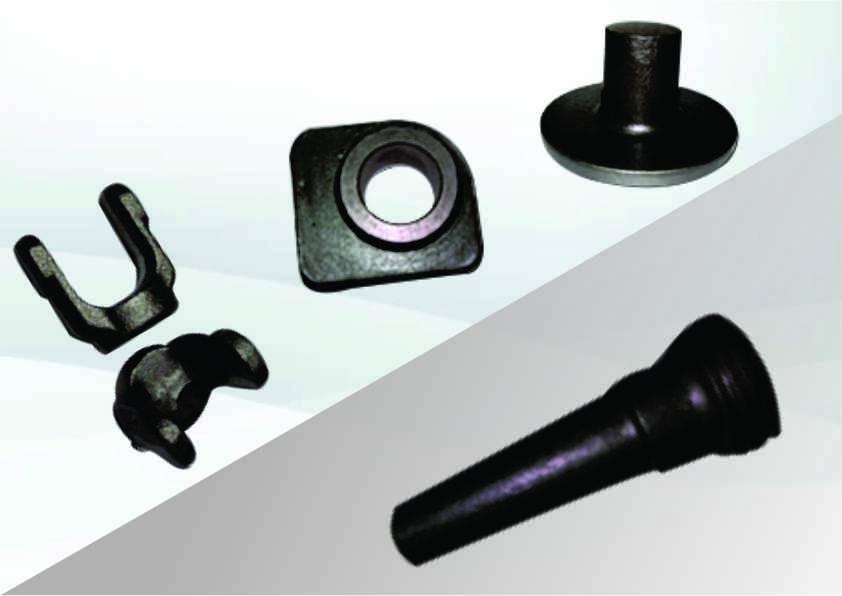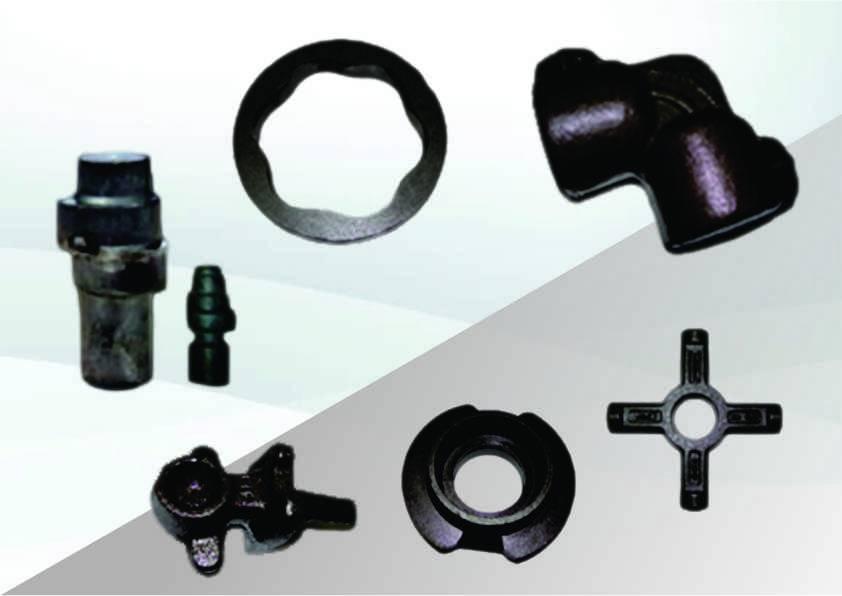 The kingpin, also written as king-pin or king pin, is a very important component in any vehicle. It is the main pivot in the mechanism of steering in any vehicle. King Pins are also used as fifth wheel coupling apparatus in vehicles. King Pins have an important property of being able to carry heavier weights and therefore can be mostly seen in Large or Heavy Vehicles. As a manufacturer of forged King Pins, KK Metals has been supported and praised by all customers for Zero PPM (0 PPM) rejections at client end.
KK Metals had a rich experience of forging and machining King Pin for OEM's and export (international market) application. Our plant is ISO/TS 16949, ISO 14001, and OHSAS 18001 certified and our manufacturing facility is perfectly suitable for supply to the Original Equipment Manufacturers (OEM's). Our state of art plant is equipped with more than 10 forging machines (hammers, presses) for manufacturing hot closed die forgings as per customer standards. Our capacity is about 10,000 MT per annum. At KK Metals you shall find complete in-house setup for raw material cutting/ shearing, billet heating (induction), hot forging, electric heat treatment (normalizing, hardening, tempering), Magna Flux- Magnetic Particle Inspection, Shot Blasting, and high precision CNC turning.
We also have machining facility and have dedicated team and expertise to manufacture best quality King Pins and other T&EC forgings (Engine & Transmission Components) like High Precision Shafts & Gears, Forged timing gears, Planetary gears, Cam Shafts, Gear Primary Driven (GPD), Oil Pump Gear Blanks, Stub Axle, Boss Rotors, KingPins etc. Our die design and development is done in-house and we can be a trusted partner or supplier of forgings including Cross, Spider, Yokes and other forged Steering & Suspension components.