Welcome to the Official Website of K.K. Metals Pvt. Ltd.
---
About us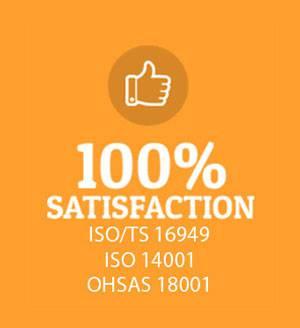 K.K. Metals is one of the best forging manufacturers and suppliers amongst the various forging companies in India. KK Metals offers high quality stainless steel, carbon- alloy steel forgings and have developed more than 1000 different forgings like Gear Blanks, Shafts, Flanges, Steering Column Yokes, Timing Gear Blanks, Boss Rotors, GPDn, and King Pins, etc.

We have in-house Die Development, Raw Material Cutting, Forging Process, Heat Treatment, and Machining facilities in Bhiwadi, Rajasthan. Also, It is important to note that our products form important input in all major industries and we are approved forgers for various OEM's like Tata Cummins, Diamler, JCB, and many others across the globe. Being one of the most ethical and trusted forging manufacturers in India, we invite forging process related inquiries from any part of the world. Please browse through our website for more details.
Why KK Metals?
Keeping it short and simple, there are 3 Reasons to choose KK Metals as a preferred partner